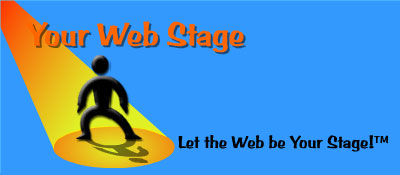 About Your Web Stage
Your Web Stage is the brainchild of Paula Payne. She has nearly 10 years experience in designing and developing websites. This includes intranet sites for large corporations as well as internet sites for small businesses, CompuServe Forums and individuals.
Early 1997, Paula was given the task to develop a website for her workgroup in AT&T and the rest is history. Since then, she has pursued her web interests in all the work she has done. In addition to developing websites, Paula has created web-based help systems and web-based tutorials/training.
In her spare time, Paula studies tap and ballroom dancing. She especially likes to perform and audiences have enjoyed her in ballroom student showcases as well as tap recitals.
---
Home | About | Services | Free Quote | Testimonials | Portfolio | Contact
---